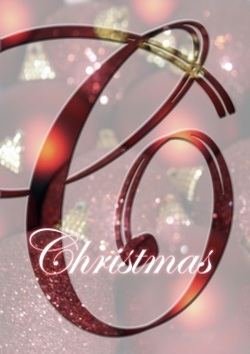 Image courtesy of Victor Habbick at FreeDigitalPhotos.net.


It's December already. In a few weeks we will enter a new year, 2016! Can you believe it? It's a busy season and my newsletter is short. While the original Christmas celebration is to celebrate the birth of Jesus Christ, many people nowadays celebrate Christmas as a season of (gift) giving, family-gathering, or just a reason to have fun. Here are some of my money tips for Christmas spending.

1. Stick to your priorities, pay your obligations first. Most adults know that it is wrong to use rent money for entertainment yet many do it. Use your money to cover your basics first: food, clothing, and shelter. If you think your basics are expensive, perhaps you need to scale back on your basics (for example, move to a cheaper home, take good care of your clothes) or make more money to afford your wanted lifestyle. Most important, if you are not able to pay your credit card bill in full each month, you need to STOP using the card to avoid more interest charges. If you know that it is hard for you to follow a budget, then use only cash for gift purchases. No money? Well then, no gifts. Find ways to make money to purchase gifts, or make gifts from items you have at home. Gifts do not have to be items, it could be service too, such as providing free babysitting, free dog-walking, etc.

2. Stop comparing yourself to those who appear richer. There is a famous adage "keeping up with the Joneses." Your neighbour or your friend is not a benchmark or a target that you must meet. When you feel poor, remember that there are actually people in other countries who do not have their basic needs met. If you live in a developed country, you are rich already.

3. Gifts do not reflect your level of love. It is not true that you must buy the most expensive gifts you can afford to show your love for your ….. (kids, spouse, friends, family members, etc). If your relationship is defined by gifts, perhaps you are building the wrong type of relationship. Will your kids think you love them more if you give them something that costs you $100 more? If you could use that extra $100 for their post-secondary education, it will be much more useful in the future than to spend it now.

4. Be selective in your gifts. One gift per person is enough. It is not true that you must shower each other with gifts at Christmas time. And if that person does not really need any gifts, you are probably adding more junk.

So there you go, my top 4 tips for Christmas. You can read my November 2015 post to get tips about Wise Spending. I will end my post here. Remember that Christmas celebration should not make you broke and depressed. It is not a time to spend your hard-earned money carelessly. Pay your obligations first, do not compare yourself to those who appear richer, and remember that gifts do not define your relationships. Have a wonderful Christmas and a good New Year! See you in 2016.