We all need to eat to live, and perhaps it is safe to say that for most of us, we have come across the question "What's for dinner?" one time or another. It is a bit tricky to eat healthy, save money, and still have appetite. Last September (2015), I published a newsletter titled
The Art of Grocery Shopping
. You can read it again
here
. I have presented a workshop based on this topic too. In this newsletter, I will attempt to address spending your money well for food while maintaining nutritious food and your appetite.
Spending your Money Well
There is no question that you need to spend money to buy food. The challenge is to spend your money well. What I mean is:
· s
pend within your budget,
· d
evelop a good habit first before spending big amount of money, and
· k
now your preference and personality
Spend within your Budget
​It is very easy for me to spend money on food, because I love to eat and I love delicious food. Sometimes I would buy food (even not-so-tasty food) out of convenience. My excuse? No time to cook, nothing at home worthy for a meal, or some other personal excuses. This is one way of money hemorrhage. But as long as what I spend is within my budget, there is no problem with going out or getting a take-out especially when I don't have time to cook.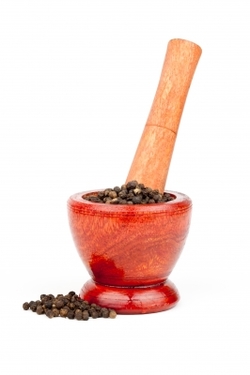 Develop a Good Habit First
Don't buy anything that you think you MAY use when you change your habit. I have heard from a couple who wanted to cut down on their family's food bill. Their plan was to buy a brand-new kitchen item (about $200). The plan was to buy food in bulk, cook and freeze it. They thought they would save money. The problem is, if they haven't been able to cook so far (busy lifestyle), will they be able to cook after investing $200 in the kitchen item or will the expensive item be a waste of money and taking up space? My advice would be to change their habit first before spending any money on any new kitchen item. Develop a habit of cooking first using tools they already have.
I know many people who bought things with good intention (including myself) – thinking "I'm going to be spending time at home cooking, so this food processor (or grinder, steamer, slow cooker or whatever) will be used." Or how about this example from my college days: "I'm going to study well when I have this new student desk/ computer/ etc." No! First I need to change my habit – which is to study regularly – then make the purchase. A student can study well in either a new or used desk, at home or library. A blender may not work as well as a food processor, but it could be used while you are building up a habit of cooking. And who knows, perhaps after cooking for a while, you may discover that most of your foods don't need a food processor. (Busy lifestyle, remember? No time for cooking AND cleaning?)
Know your Preference and Personality
I have read many articles that suggest bulk purchase to save money. I tried to buy in bulk when a friend invited me to shop at Costco. Well, I'm not sure if I saved any money in the end. My problem? Since I'm a picky eater, I prefer different foods every day. It's okay for me to repeat dinner for lunch the next day, but when I have to eat lettuce for 4 days in a row, that's not appetizing anymore. Or, how about when I opened the fridge and I had a giant bottle of ketchup staring at me, making me feel guilty that I should finish it before it expires? All of a sudden, I feel like it's a chore to finish the food. It's not a pleasure anymore. So now I avoid buying in bulk with exception of long expiration date (such as canned goods) or if I can split it with someone else. If you are fine with eating repetitive food and don't see it as a chore, you can save money by buying in bulk. The key to saving money when buying food (fresh produce) in bulk is to reduce food waste (spoiled food).
Reasonable Food Budget
So how much is a reasonable amount to spend on food? It varies from time to time, province to province, your standard of food quality (organic anyone?) and your family's appetite. In general, the more people there are in your household, the lower the average cost per person. From my experience, I find that the food cost range between $150 to $250 per person per month. So for a family of four, the food budget may be $600 to $1000 per month. If you get a subsidy (for example, if you qualify for free food at a Food Bank or other social organizations), you should spend less than average.
In conclusion, to manage your food spending money well, you need to spend within your budget, develop a good habit first before spending big amount of money, and know your family's preferences and personalities.
​
For more food shopping tips or help with food budgeting, take advantage of my free first assessment meeting.
Effie[at]PrudentMoneyCoach[dot]com
or (six zero four) 728-5139.
Like what you read? Why not subscribe to my monthly newsletter? Send me an email with title "Subscribe."