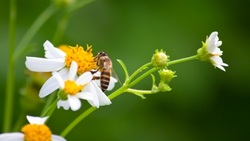 Image courtesy of Zirconicusso at
FreeDigitalPhtos.net
.
Ah……. winter is almost over (in some parts of Canada anyway). The days are getting longer, the weather is warmer, and flowers and trees are budding. Children will have their Spring break soon and some may take a trip to a warmer place.
Still, some would stay home and do a spring cleaning. It's time to check your alarm batteries, change your water filters, and declutter your home (plus do a few other things on your to-do list
J
). Are you aware that your clutter may cost you money and time? When you are not able to find what you are looking for, how much time do you spend looking for it? Could that time have been used to work (produce income) or to sleep? What about the stress that comes with anxiety knowing that something is missing?
If you are one of those whose place may be cluttered from time to time, it is time to take action. At the very least, if you are not able to clear out the clutter all at once, you could make an effort not to add to the existing clutter.
One time I had to put some of our things in storage because we needed the space to host some out-of-town guests. I was very surprised to find out how much it costs to rent a storage (and it is a growing industry). The cheapest one I could find costs about $50/month for a 4 feet x 8 feet x 5.5 feet or 176 cubic feet). Now if I have to rent it for a year, it would have cost me $600. What could I have done with $600? Or which spending areas would I need to cut back to afford the $600?
In light of this new calculation, I decided to only rent the storage for one month (the guests were here for less than two weeks). When the time is up, I was very motivated to get rid of the clutter. I tried the basic, which is to separate my clutter in 3 categories: to keep, to donate, and to throw away. The problem is, like many people, I have too many to keep because I associate things with memories. And when space is limited, I have to be very selective in deciding which ones to really keep. A few friends have suggested taking photos of items before I discard them, so I did. It has been a slow progress. It is still a work in progress. I still have some of the clutter, but I think I am making progress of not adding more.
J
Have you ever experienced clutter that costs you money? How did you deal with it? What worked and what did not? Leave me a comment or send me an email.