December 2014 Newsletter - Charities and Year-End Tax Planning and Insurance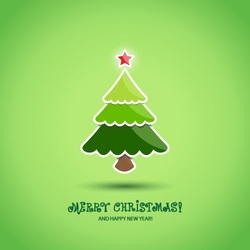 Image courtesy of Samarttiw at FreeDigitalPhotos.net.



PRUDENT MONEY COACH

December 2014 Newsletter




Hello everyone! We have arrived at the last month of 2014. Soon 2015 will come and 2014 will be behind us. As you look back into 2014, did you notice your life events that stood out whether they are positive or negative? Did you set any goals for 2014? If so, did you accomplish any of them? If you did not accomplish the goals and they are insignificant then you don't need to worry about them. Start new again.


As for Prudent Money Coach, there will be some changes too. Starting January 2015, there will be monthly newsletter or blog instead of the quarterly newsletter. As usual, the newsletter or blog will contain useful money-related topic, obtained through life experience and/or research. By the way, in case you don't know yet, I have a Twitter account: @PrudentCoach. I try to post one or more daily money-related tweets.

It's almost Christmas and if you are in North America, chances are, you have seen malls decorated with Christmas theme, and you have heard Christmas songs played in malls and in media. Many people are also in the spirit of giving at this time of year. This quarter I want to write about

- giving to charities and

- things to watch out this year end (for tax purpose and insurance purpose).




Charities

1. How much?
How much you give to a charity really depends on you. The key is to give out of your heart, not out of compulsion or guilt. Be a cheerful giver.

2. Non-Refundable Tax Credit (NRTC)
NRTC means you get a "credit" against any tax that you have to pay (tax payable). It will not translate into a refund if you have no tax to pay. If you live in Canada, know that

- you will receive 15% federal and provincial (in British Columbia, it is 5.06%) non-refundable tax credit (NRTC) for the first $200 of your donation; and
- any donation beyond $200 will receive 29% federal NRTC and corresponding provincial NRTC (14.7% in B.C.).
If you or your spouse have never claimed any donation in the last 5 years, you may qualify for an additional 25% First-Time Donor's Super Credit (FDSC) for up to $1,000 cash donation made after March 20, 2013. More information can be found on Canada Revenue Agency's (CRA) website at
http://www.cra-arc.gc.ca/gncy/bdgt/2013/qa01-eng.html
.
You
must
have an official donation receipt in order to claim any of the credits. A charity must be registered with CRA to be able to issue official donation receipts.
3. Accountability - Charities' Financial Information
Wouldn't you be interested to find out if the charity you are giving money to, is using its money responsibly? Well, CRA has posted a lot of information for donors (and potential donors) on its website (
http://www.cra-arc.gc.ca/chrts-gvng/menu-eng.html
) to inform them about charity listings (information about their finances and activities), claiming charitable tax credits, and others. Check it out and be amazed at what you can find out about any specific charity. For example, did you know that Red Cross' revenue (about $255 million) is lower than its expenses (about $306 million)? (How did they cover the shortfall?) Or how about Red Cross' ten highest compensated full-time positions have salaries ranging from $120,000 to $299,999? Source:
http://www.cra-arc.gc.ca/ebci/haip/srch/t3010form22quickview-eng.action?r=http%3A%2F%2Fwww.cra-arc.gc.ca%3A80%2Febci%2Fhaip%2Fsrch%2Fbasicsearchresult-eng.action%3Fk%3Dred%2Bcross%26amp%3Bs%3Dregistered%26amp%3Bp%3D1%26amp%3Bb%3Dtrue&fpe=2013-03-31&b=119219814RR0001&n=THE%20CANADIAN%20RED%20CROSS%20SOCIETY%20LA%20SOCI%C3%89T%C3%89%20CANADIENNE%20DE%20LA%20CROIX-ROUGE
.
Year-End Tax Planning and Insurance Coverage
Here are some year-end tax planning tips.
1. RRSP (Registered Retirement Savings Plan)
If you make more than $45,000 now and you think you would be making less in your retirement, perhaps RRSP is a good tool for you to save for retirement. RRSP is designed to postpone your tax payment until you retire. In general people make less money during retirement and thus will pay less tax at that time.
However, if you are already in the lowest tax bracket (paying 15% federal income tax and 5.06% B.C. provincial income tax), I think there is no added benefit to have RRSP. You would be better off with TFSA (Tax Free Savings Account).
Now, if you can benefit from RRSP, avoid the rush in January and February 2015. Start contributing to your RRSP now. If you receive year-end bonus, Christmas money, or any extra money, don't forget to set some aside for your emergency fund first, then RRSP.
2. RESP (Registered Education Savings Plans)
If you have been contributing to your child/ren's RRSP, maximize the CESG (Canada Education Savings Grant). The government will match 20% of your RESP fund (maximum of $500/year). If you were behind in other years and you have extra money to catch up, you can contribute $5,000 before December 31st to gain $1,000 grant this year.
3. Children's tax credits
You can claim up to $500 tax credit for any fees you pay for your child's fitness and another $500 for your child's arts amount. You can claim the amount you have paid in 2014 even if the program will only start in 2015. Your child must be under 16 at the beginning of the year. Source:
http://www.cra-arc.gc.ca/fitness/
.
4. Moving to another province? Check out to see if the province has a lower tax rate than one you are currently residing. If the new province has lower tax rate, make sure you are there by December 31 so you will be filing the tax as a resident of your new province. If your new province has higher tax rate, delay your move until after December 31.
As for insurance, some insurance companies provide benefits that will end on December 31st and new coverage will start again on January 1st. If you do not use up the benefits, it may go to waste. For example, your coverage may allow one eye exam per year, or two dental cleanings per year. Check your insurance benefits and make sure you do not waste anything.
Well, that concludes this newsletter. If you have any questions about any of the topic above, send me an email to Effie@PrudentMoneyCoach.com. No questions are too silly to ask.
Merry Christmas and Happy Holidays!
Warm regards,
Effie Gomulia
Like what you read? Sign up for my newsletter. Send an email to Effie@PrudentMoneyCoach.com with title "Subscribe" or fill out my contact form.
You can unsubscribe at anytime by sending an email to Effie@PrudentMoneyCoach.com with title "Unsubscribe."
---